We've had requests from many of our users to make more information about clients available in dashboard widgets. We've added a few new items that should help provide a quick update on the juvenile's status from the widgets including:
Tags
Programs
Next Court Date

These columns can be added to the My Clients and Clients in Detention widgets. To add them to the widget, use the gear icon in the upper right of your dashboard as shown: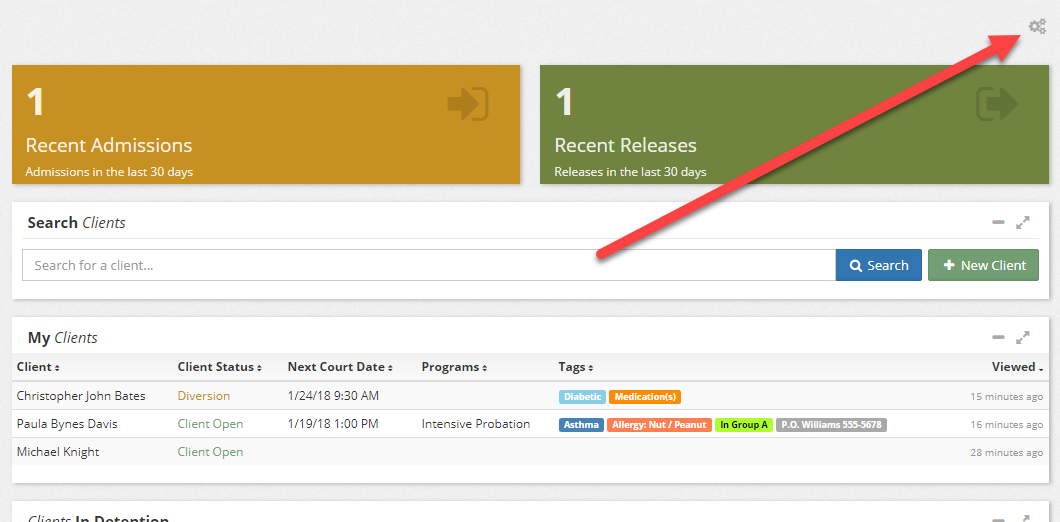 Select the gear in the widget to edit the fields available: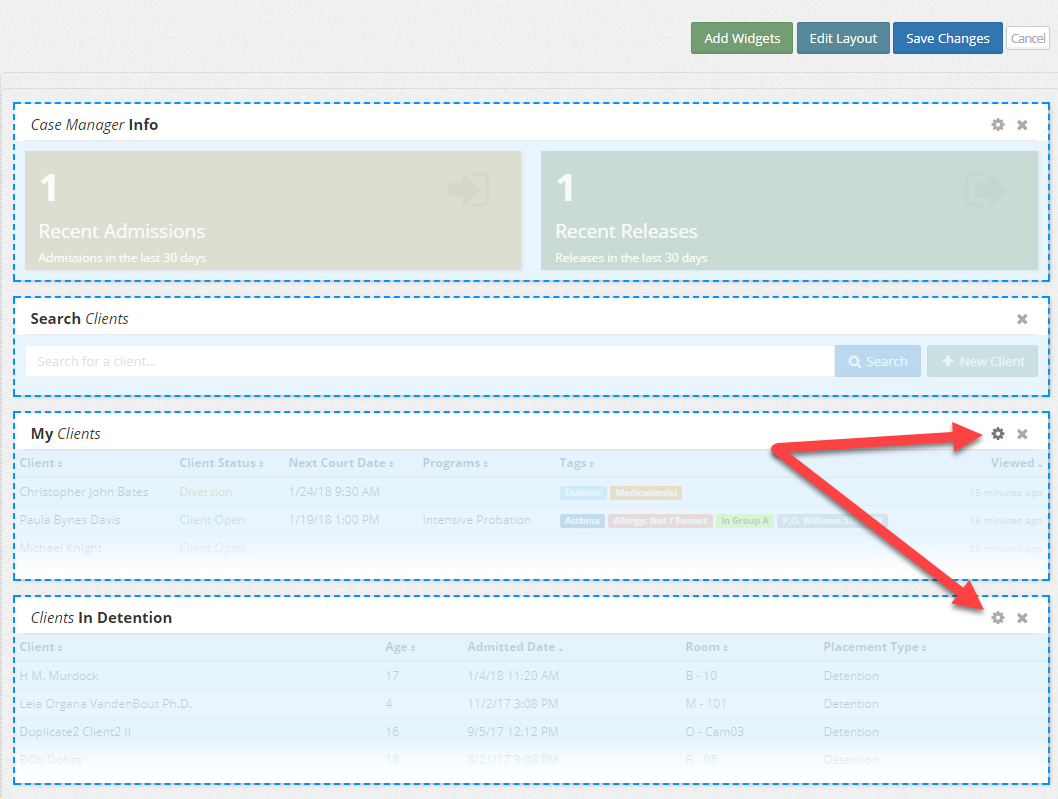 Then check the fields you want shown in the widget and select Apply to close the widget editor.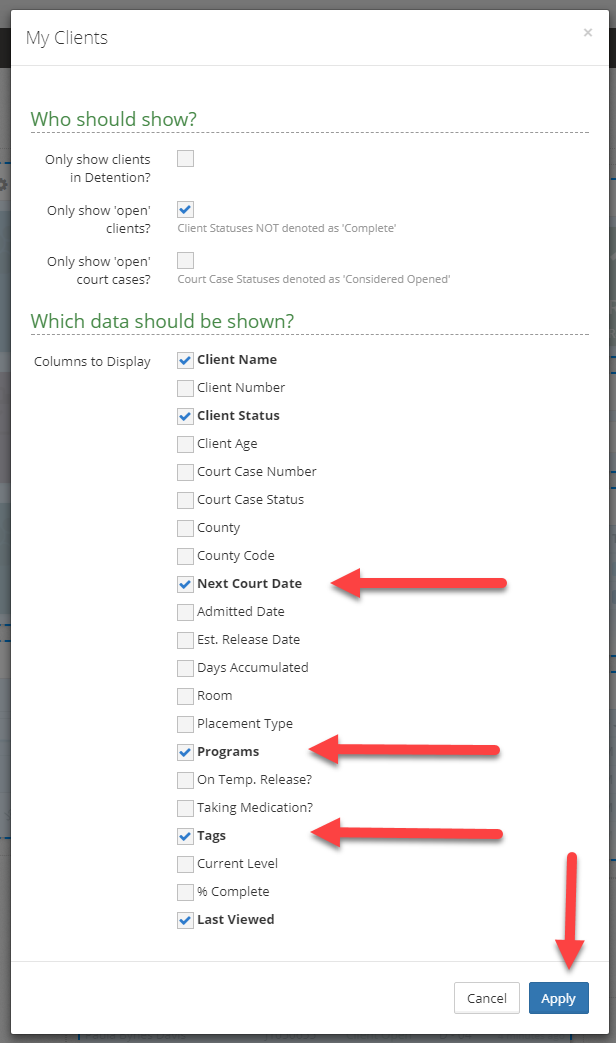 Choose Save Changes from the dashboard editor and your widget will show the new fields.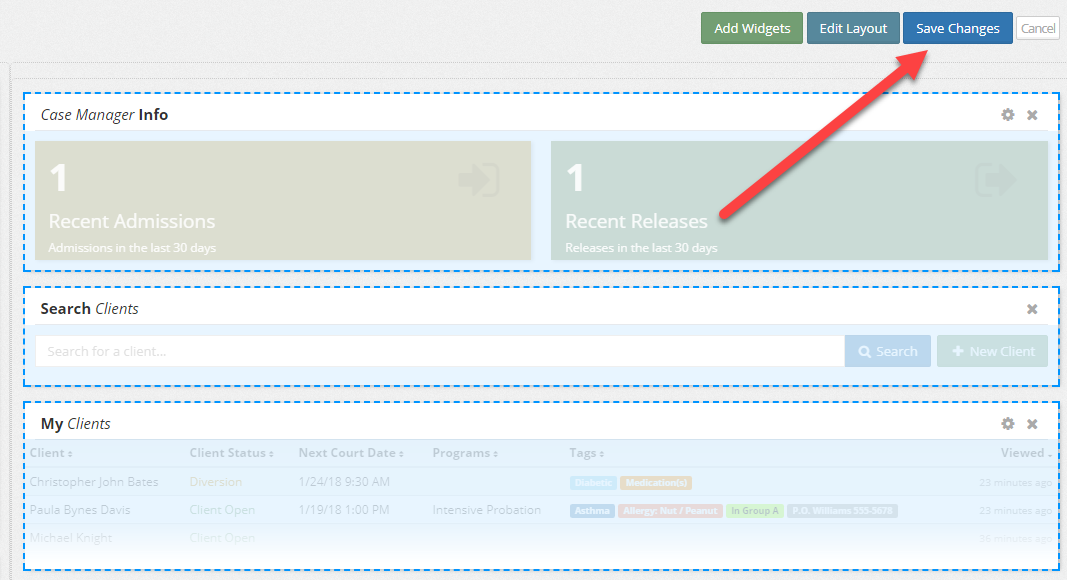 Was this article helpful? #