From any page within the site, you can use the search clients bar in the top right of the application to find a client.

Searching for a Client #
Select the client search box in the top right of the screen
Type all or part of a client's first or last name, alias, client #, court case #, petition #, birthdate, or birth year
Press Enter on your keyboard or click the magnifying glass icon
Select a client or refine your search
If no results are found, you can instead add a new client directly from the search results page. Simply select the green Add a New Client button from the top right.
Search for a Client from Case Manager #
You can also find the client search in the Case Manager application.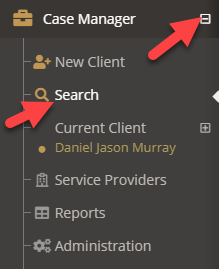 Expand the Case Manager menu located in the left navigation by selecting the plus button to the right of the menu item
Select Search from the expanded menu
Refining a Client Search #
Once your search has been executed, you may find you wish to additional refine the results. Using the search results live search bar, you can further filter down your results, or start a different search.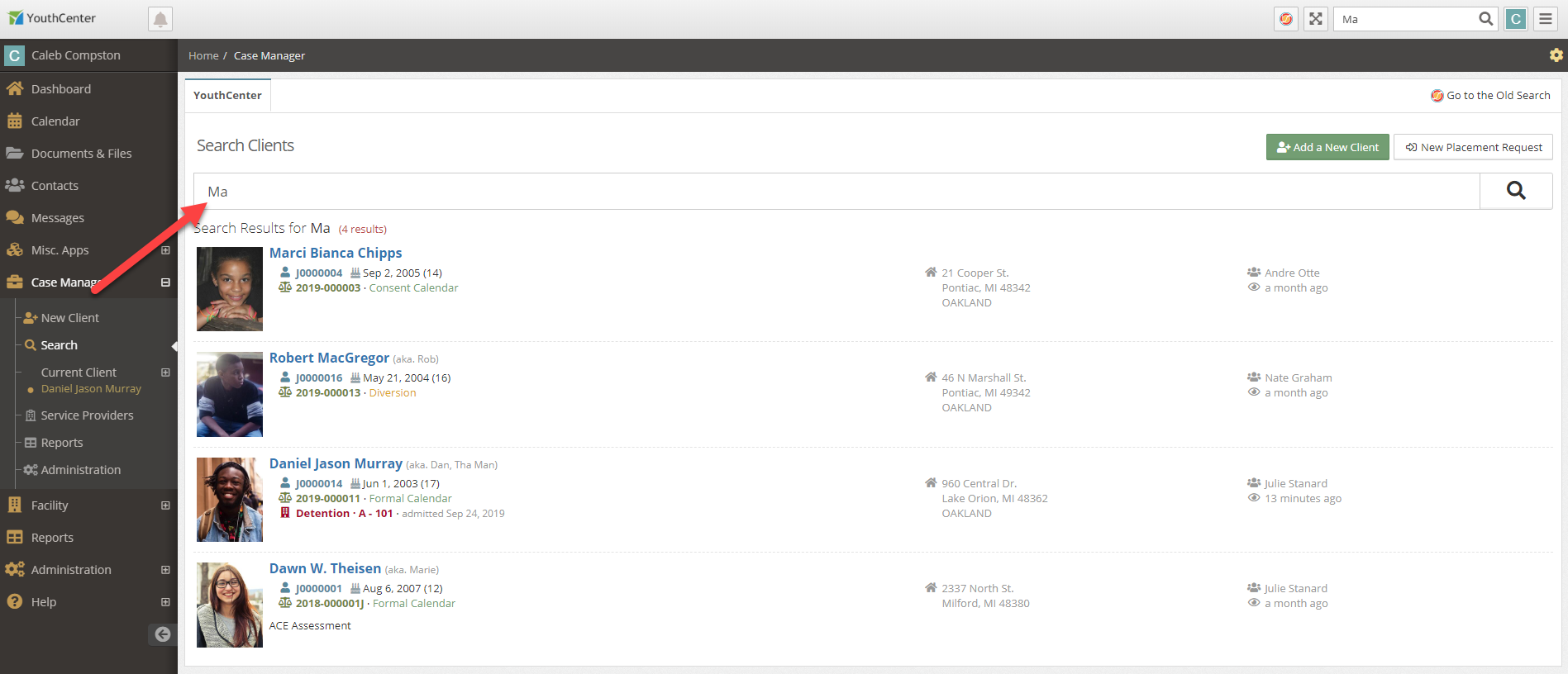 Select the live search bar
Add additional search terms or replace the search terms
The system will update the search in real-time allowing you to quickly find a client.
Was this article helpful? #