To update information within the client profile, you must first select a client through either the Search application under the Case Manager application or by using the Search Clients search bar in the top right of the screen.

Once a client is selected, select the General Profile application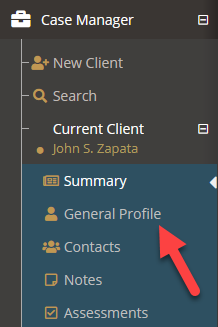 Scroll down to the residency section. Given that you have proper permissions, you can add a new residency by selecting the + Add New Residency button.

Adding New Residence Information #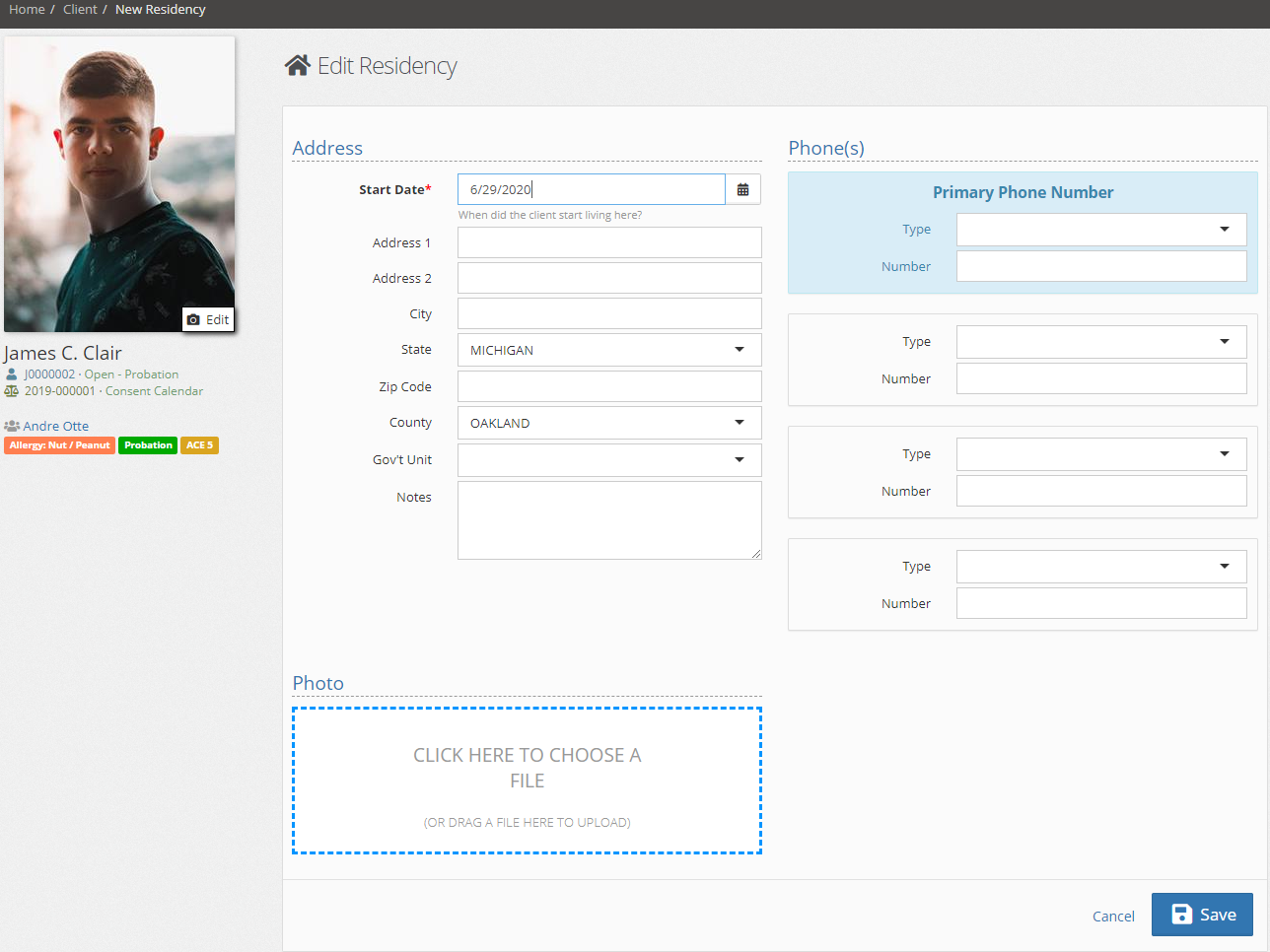 Add any available information and then press the blue save button.
Was this article helpful? #