Subscribing to calendars allows you to view, edit, or add events for fellow staff members, clients, and service providers, granted that you have the appropriate permissions to that calendar.
You can subscribe to as many calendars as you would like, but it is important to note that you can only subscribe to calendars that have set up permissions to be viewable by you.
Subscribe to a Calendar #
To subscribe to a calendar, click "+ Subscribe to a Calendar" and type the name of the user, client, or company you wish to subscribe to in the search bar and click "Search", then select the name in the search results to subscribe.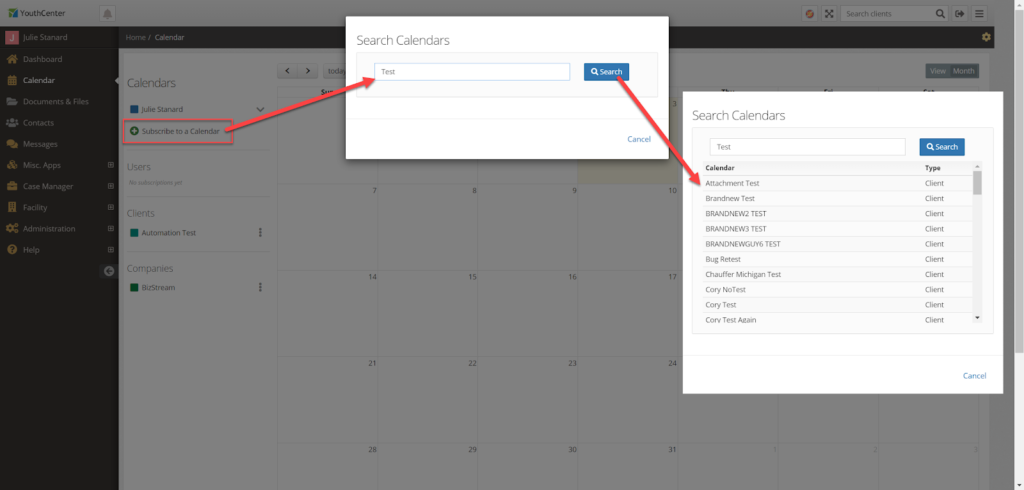 The calendar name will now display in your calendar's toolbar either under "User", "Client" or "Company", depending on that calendar's classification.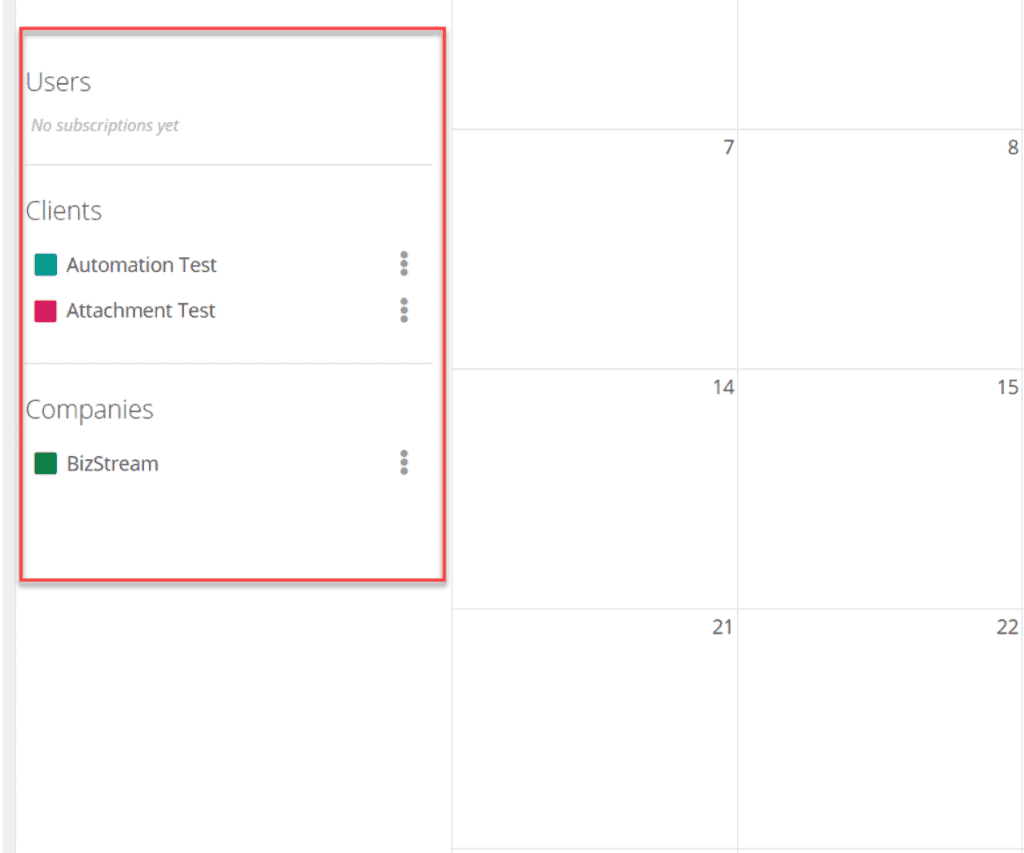 Unsubscribe from a Calendar #
If at any time you wish to unsubscribe from a calendar, you can do so by clicking the dots icon next to the desired calendar and selecting the "Unsubscribe" button. The calendar will then be removed from your toolbar.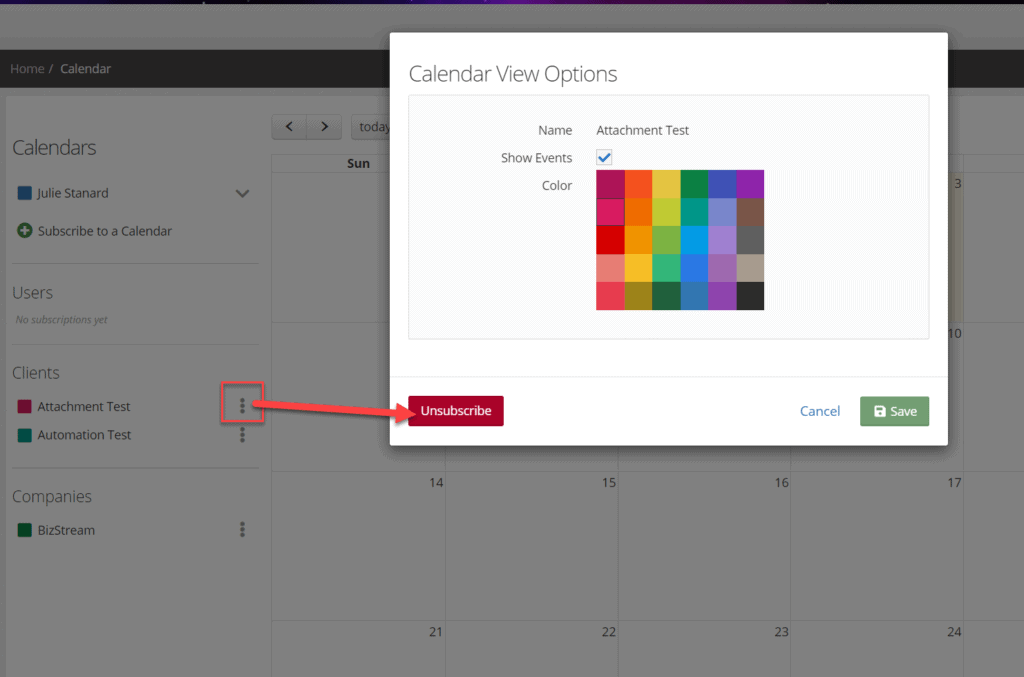 Was this article helpful? #