As an administrator, you can disable a user to prevent them from accessing the site. By disabling a user, you retain any client, notes, and updates they made in the system. This is different than deleting a user, which removes any association to a client, note or update they make. Disabled users do not count toward your user count.
To disable a user, first expand the administration tab, and then select User Manager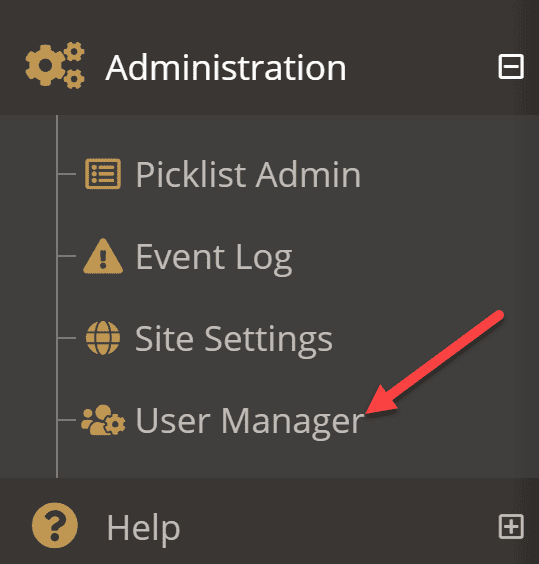 Next find the user you wish to disable by entering their name or email into the Filter this list by anything search box and pressing enter or selecting the blue filter button.
Once you have found the user you wish to disable, select the down carrot menu to the left of their image and select edit user.
The system will confirm that you wish to disable the user. Select Yes, Disable User if you are sure you wish to disable them. The user will then be disabled. Disabled users can not login, can not make updates to clients, and do not count towards your user count.
Was this article helpful? #