To login to YouthCenter, enter the URL of your YouthCenter instance. For example, seattle-wa.youthcenter.net.

For our demo, we're using demo.youthcenter.net. If you do not know your URL, check with the administrator of YouthCenter for your organization.

Once the site loads, enter your Username and Password and click "Sign in".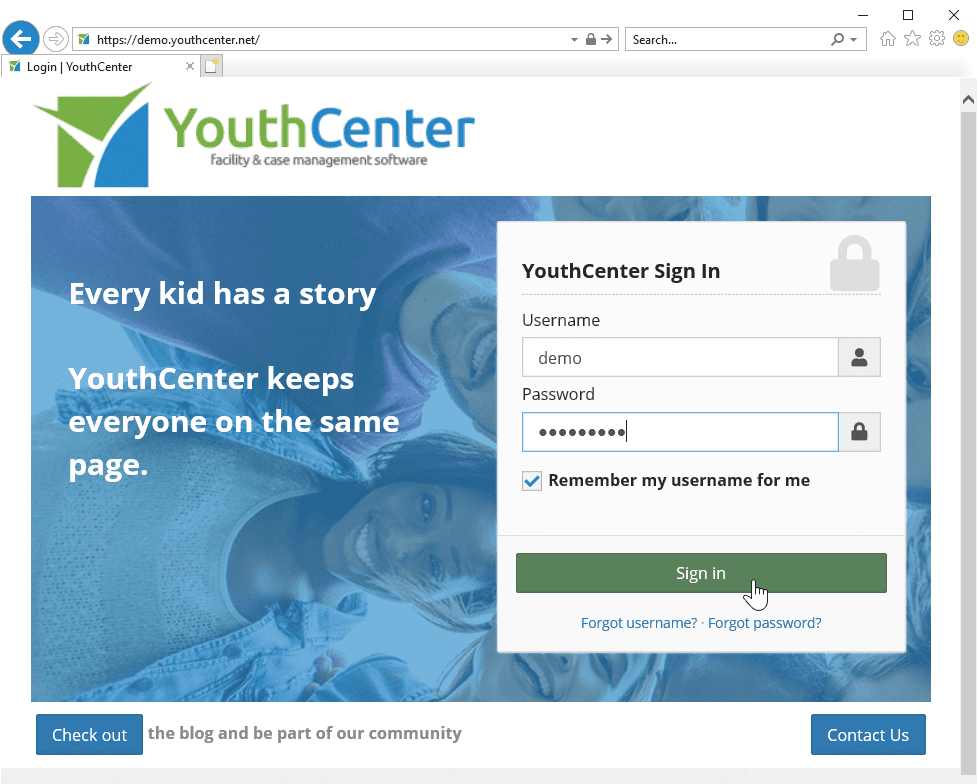 If you forgot your user name or password, use the links below the "Sign in" button.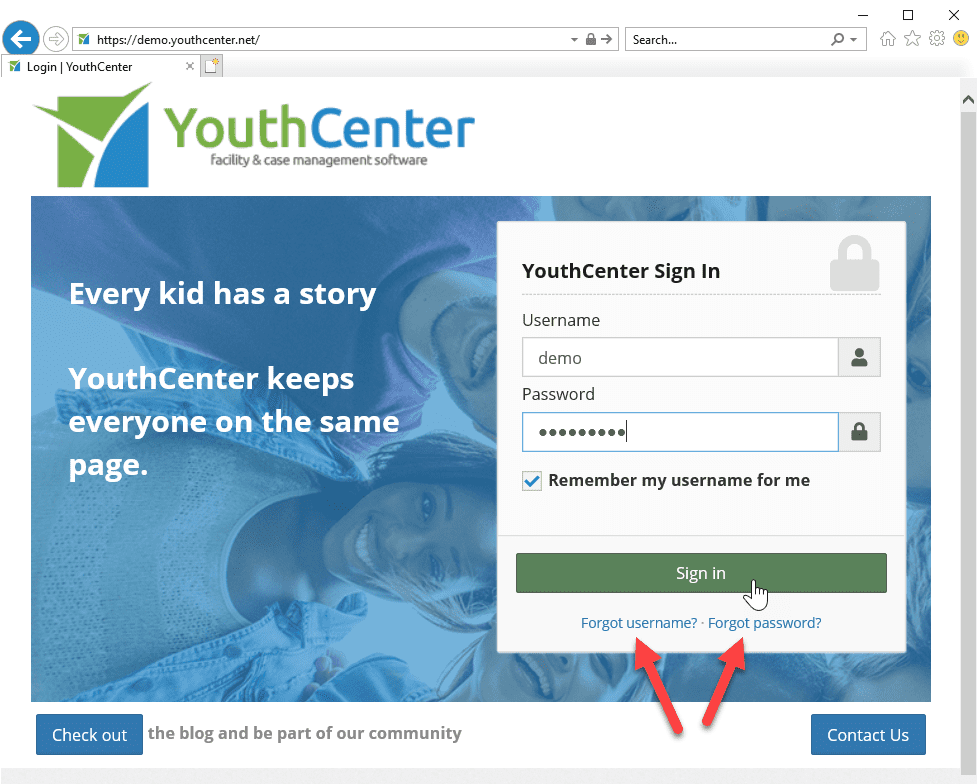 Once you've logged in, you'll see your dashboard. To log out, click the logout icon in the upper menu.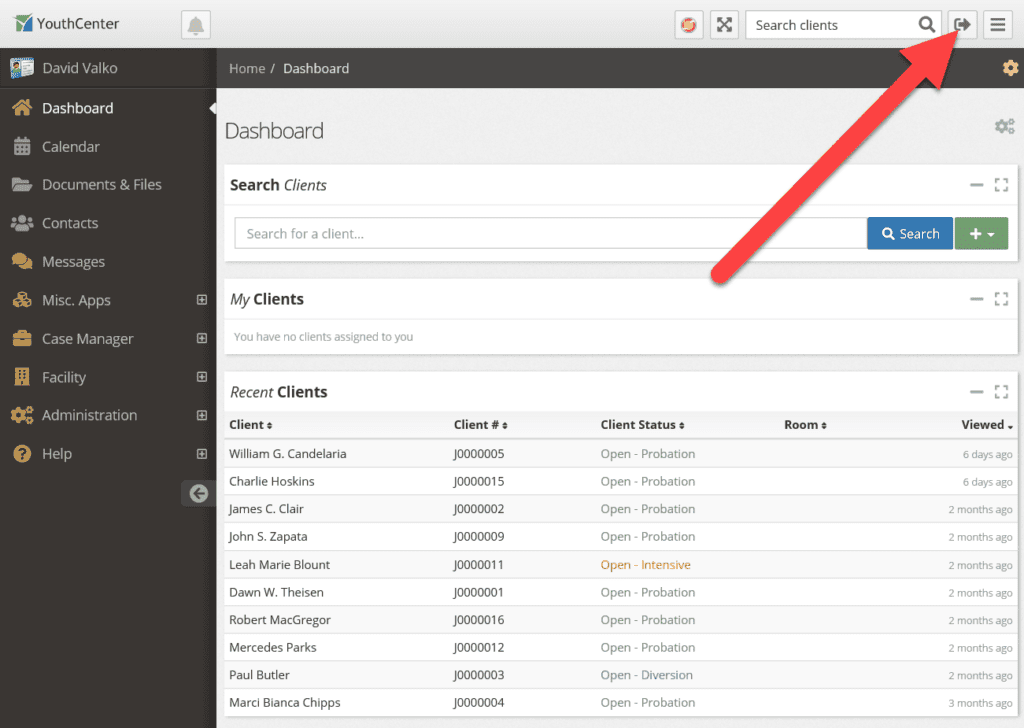 You will be asked to verify your logout. Click yes I want to log out.
Was this article helpful? #