In your User Profile, you can modify your contact information, update your profile picture, or set up a text messaging service.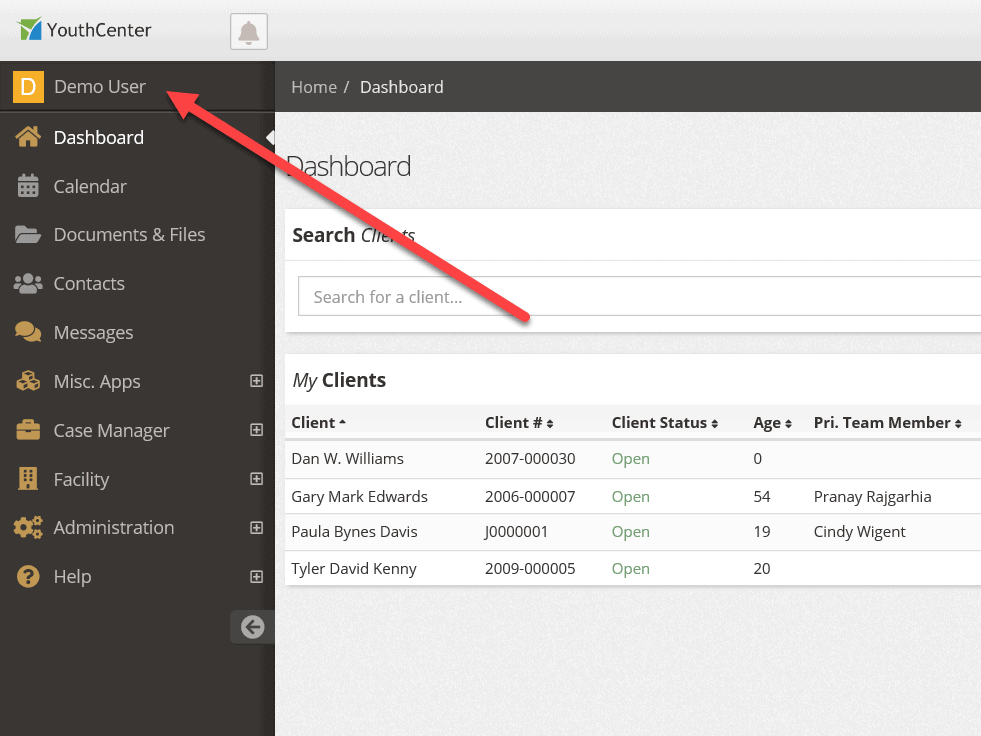 Next, click on "edit your profile" to open the profile editor.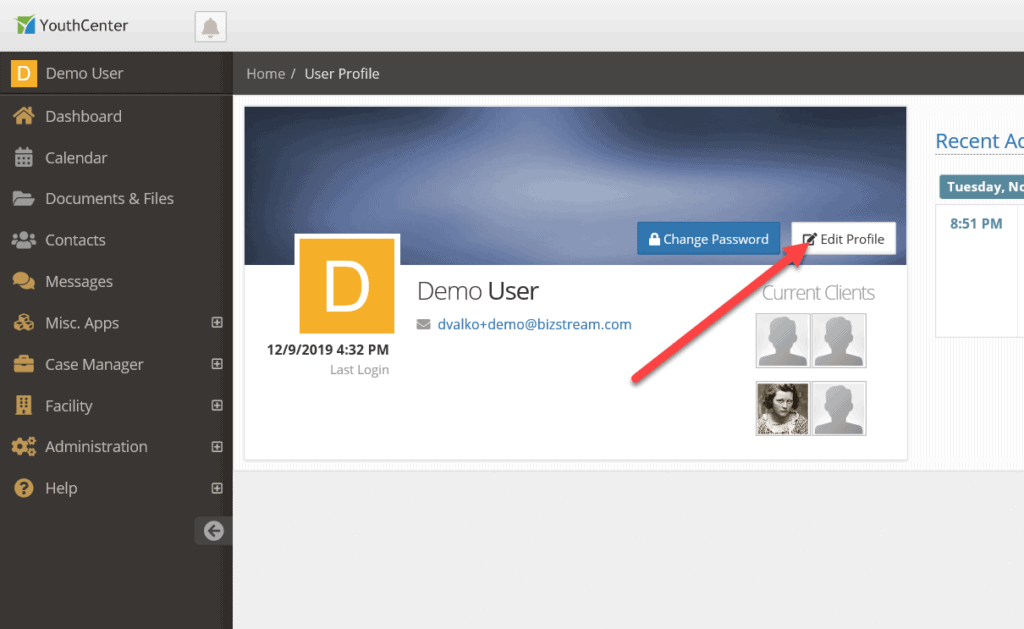 Here you can update your name, contact information, employee information, and set up text messaging.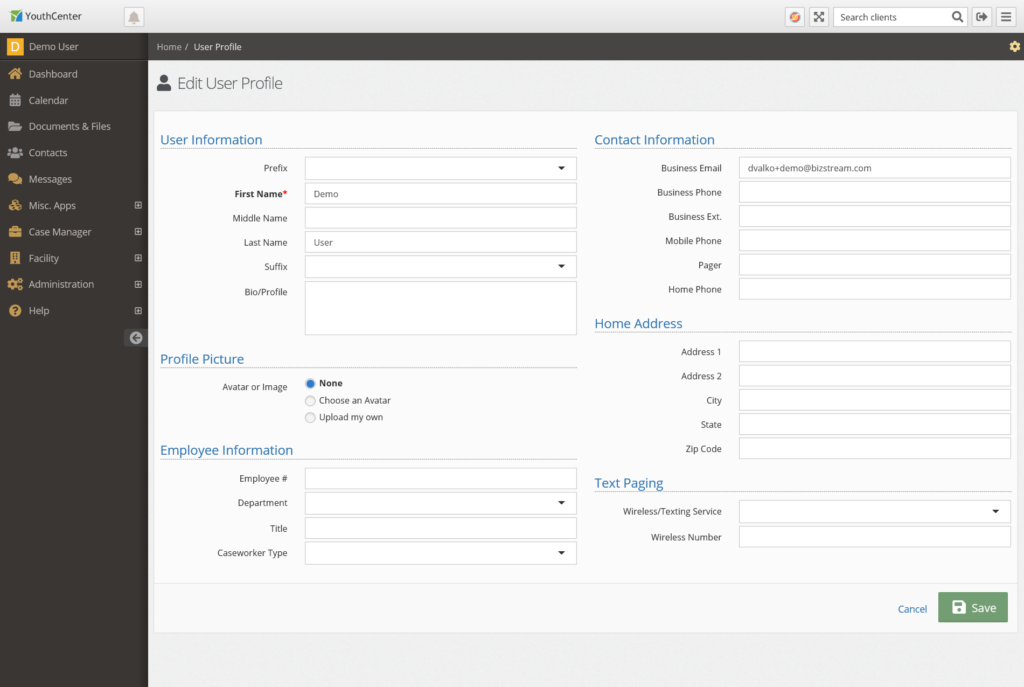 You can change your avatar by selecting from our options, or uploading your own. We suggest keeping with the standard icon which is an Initial from your name.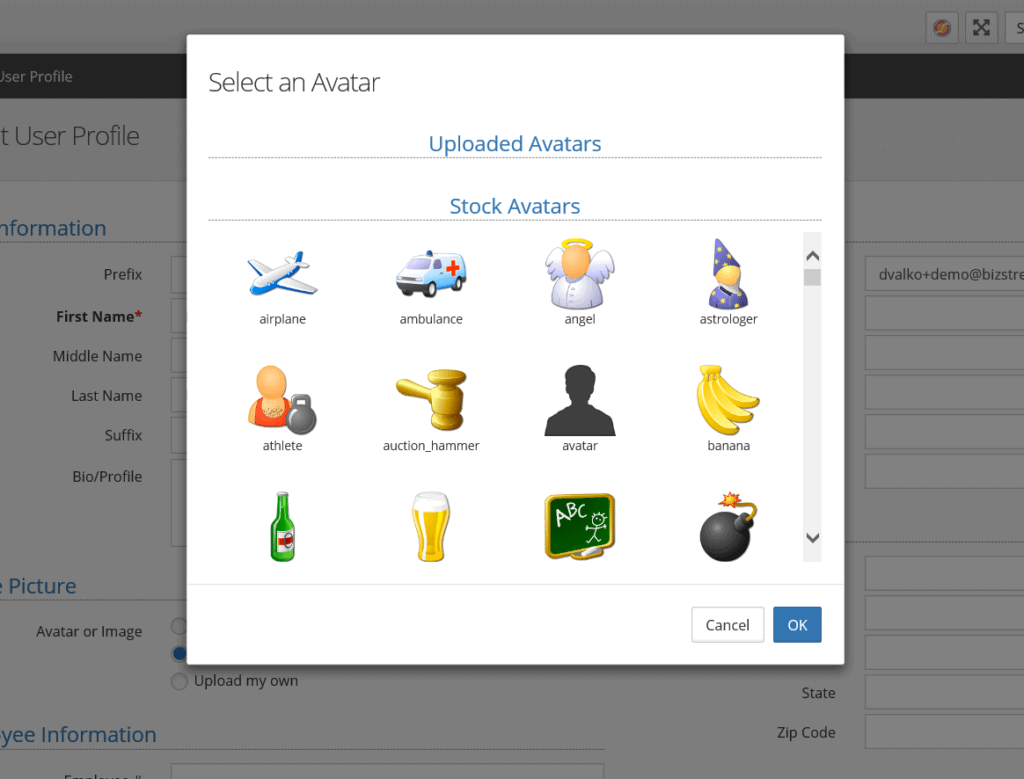 Click Save in the bottom right to save your profile updates.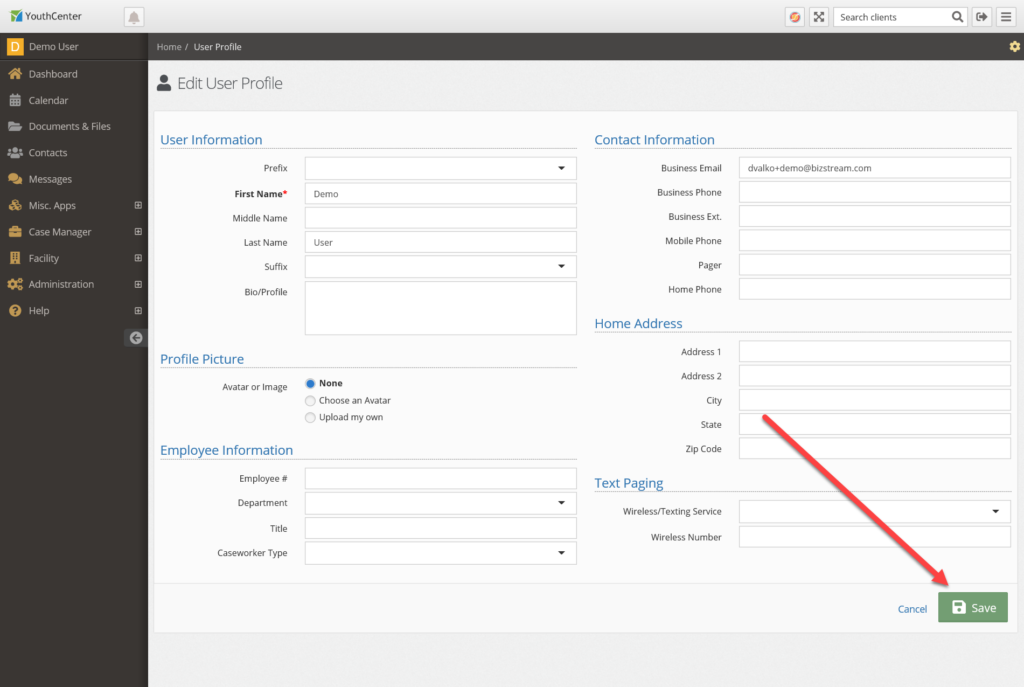 Once you've saved your profile updates, you can return to the dashboard by clicking on the Dashboard icon or the YouthCenter logo in the upper left.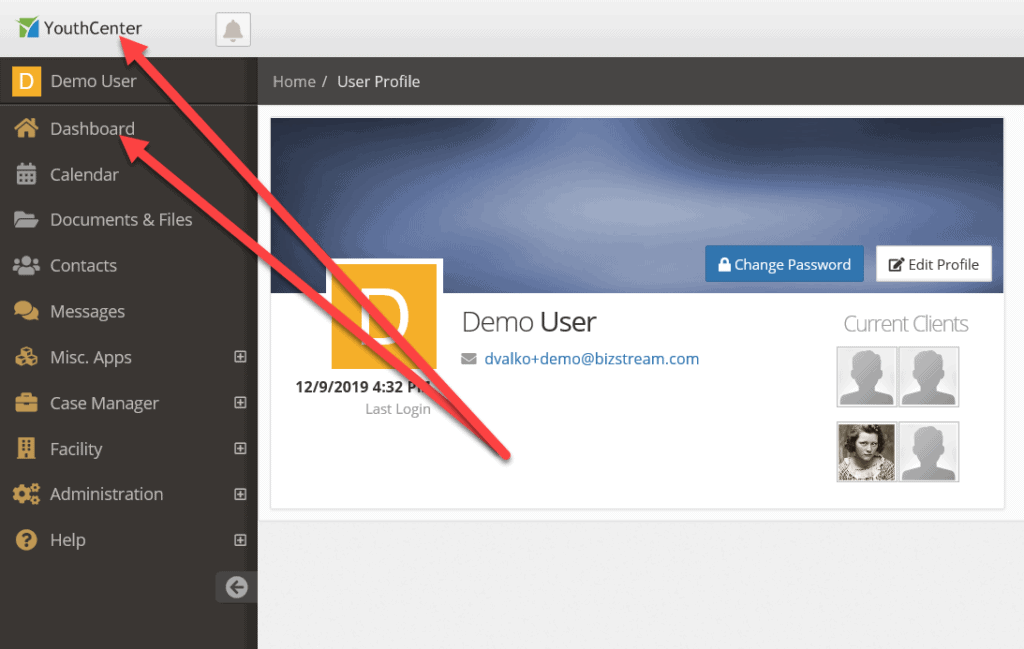 Was this article helpful? #