Calendar view and manage permissions can easily be given to groups or individual users allowing the right sets of users access to an individual's calendar of events.
To set up who can view and/or manage your calendar, and to set default notification options, click the kebab menu next to your calendar name. Once the calendar view options opens, click the gears icon in the upper right corner.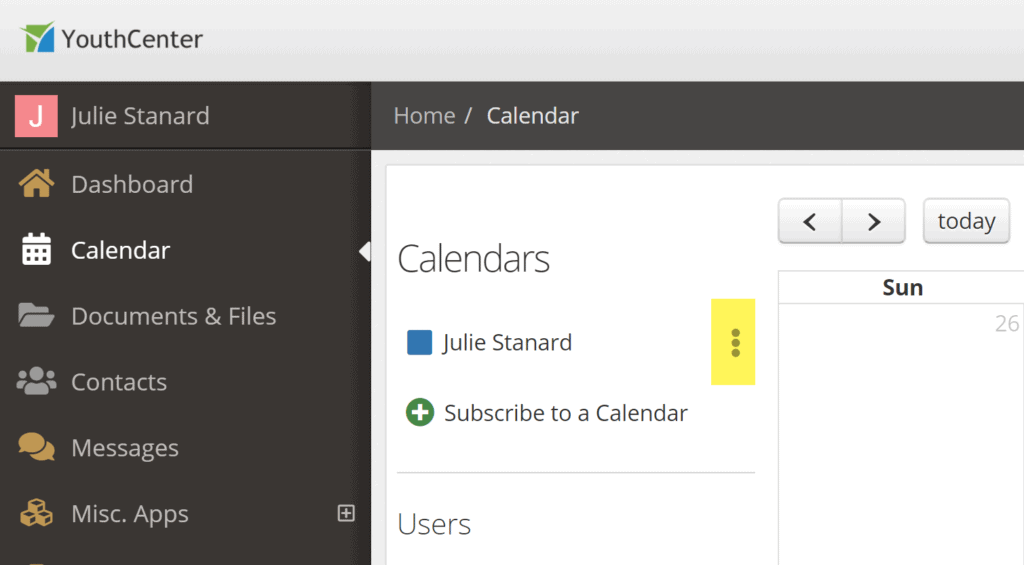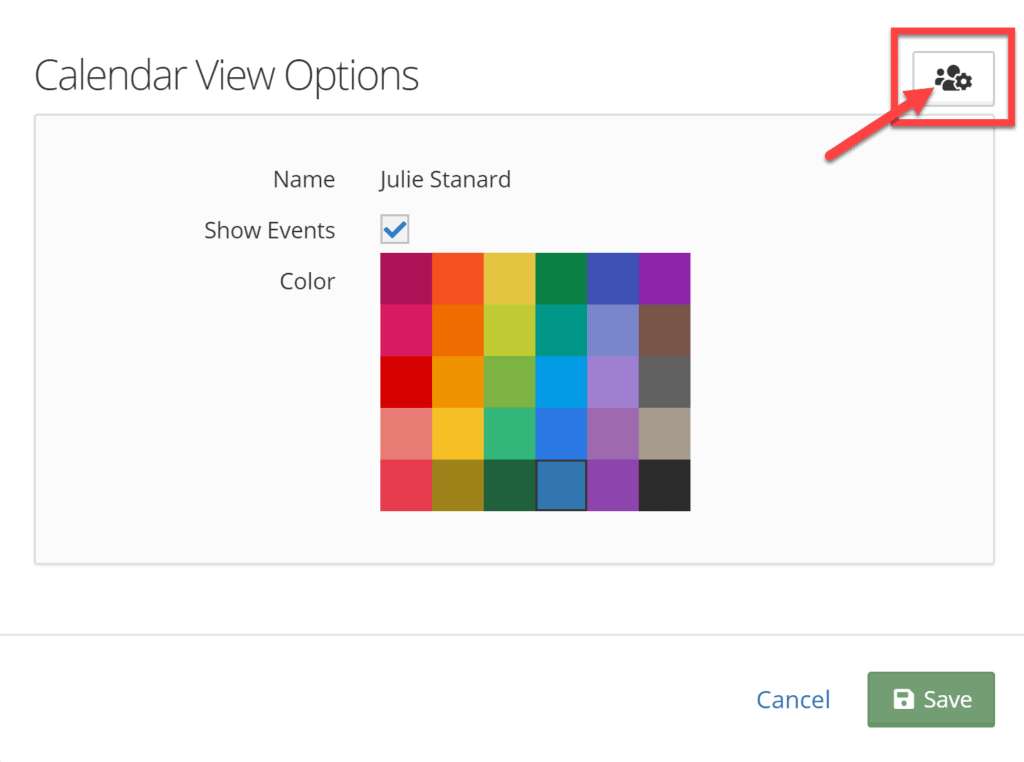 Permission Sets #
The View permission allows groups and optionally individuals to view calendar events, and the View and Manage permission allows users to add, edit, or delete events on a user's calendar.
You can either select and then press the right or left arrow to add or remove a group or double click on a group to add or remove them.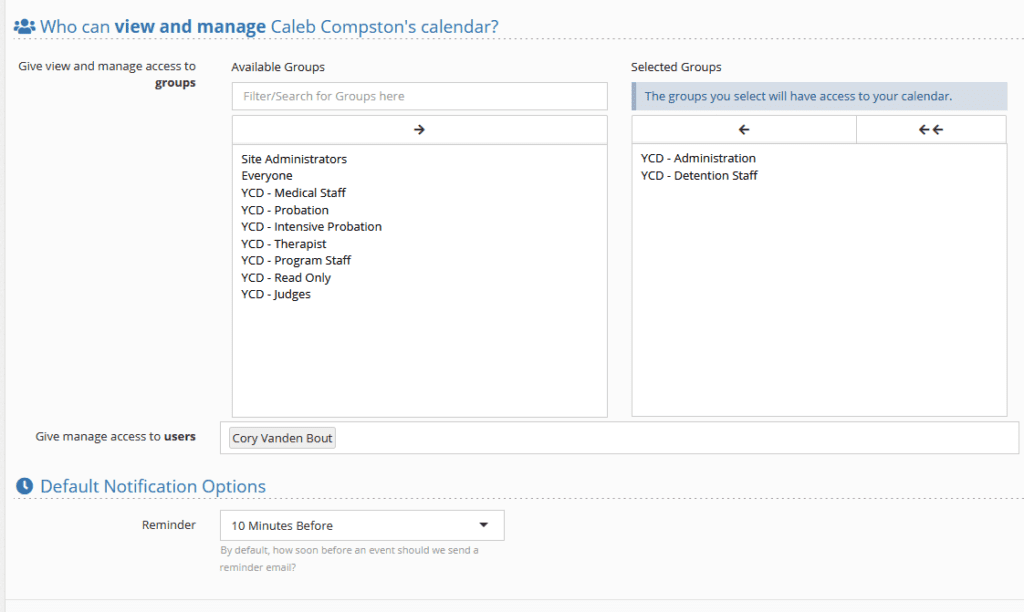 To add an individual user, simply search for their name in the box and either select their name or with their name highlighted press enter on your keyboard.
To remove an individual user, click on their name (Their name will turn blue) and press backspace on your keyboard.
Permissions are only saved if you press the Save button in the bottom right of the calendar permission management screen.
Default Notifications #
Whenever a user is added to an event, the default notifications setting is used to specify how far in advance or if a user is notified of an event via email.
Was this article helpful? #