If you forgot your password, use the forgot password link to enter a new one.
If you've forgotten your password, it's easy to reset it. From your YouthCenter Login, use forgot password link under the "Sign in" button as shown below.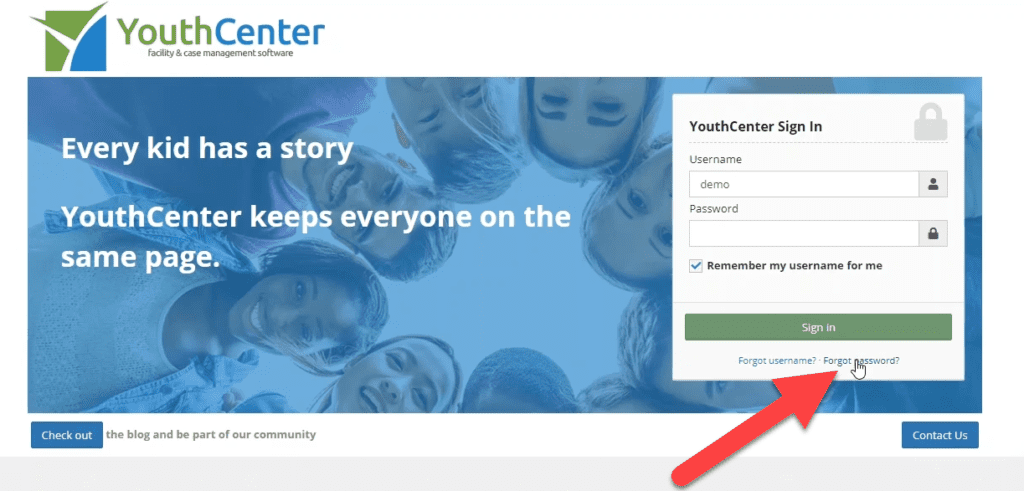 Enter your username or email into the field provided & click the "Get My Password" button to have a new password sent to you.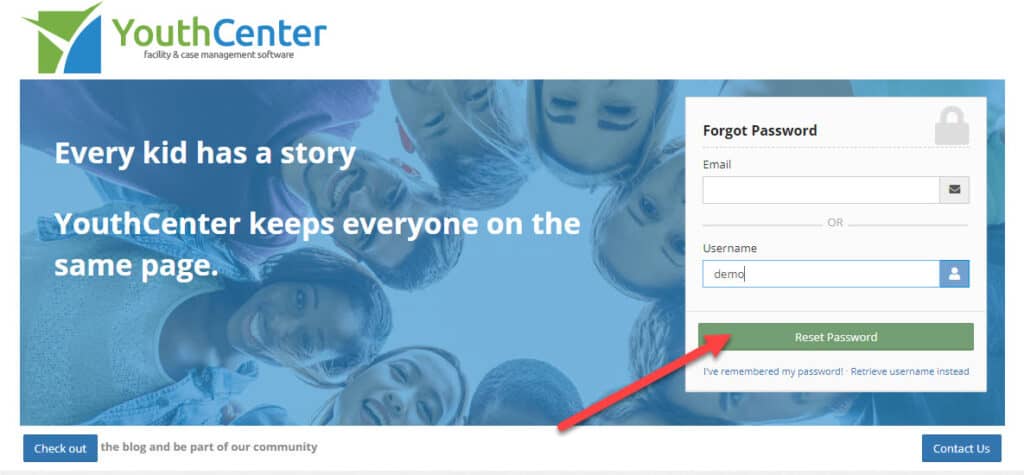 A new password will be sent to your email shortly with a temporary password. Copy the password. Click on the link in the email to go to the login page.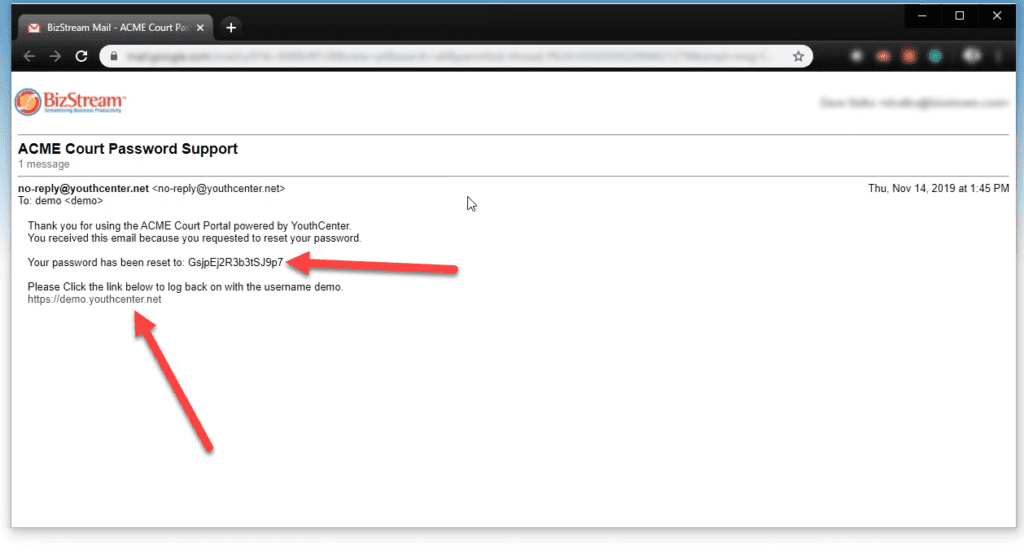 Enter your user-id and enter the temporary password provided by pasting it into the field. Click "Sign in" to log in.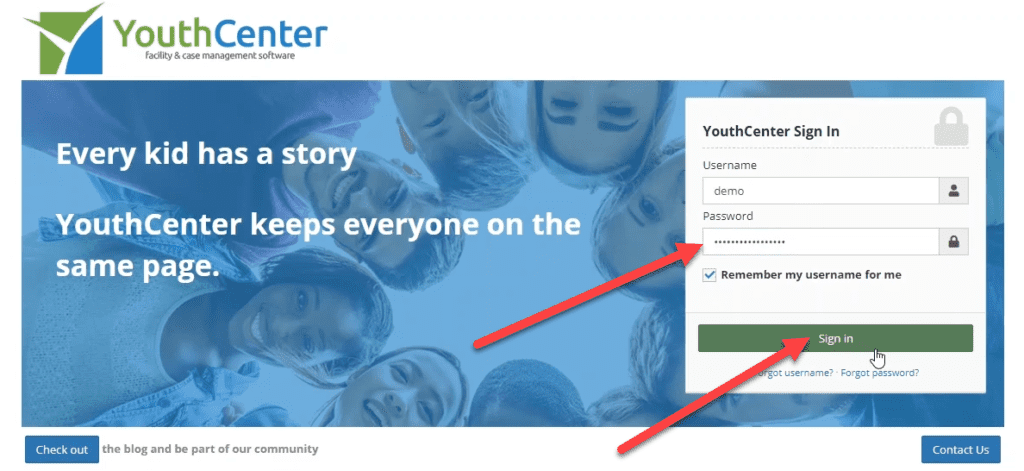 Once you've logged in, click your name in the upper left of the menu to edit your profile.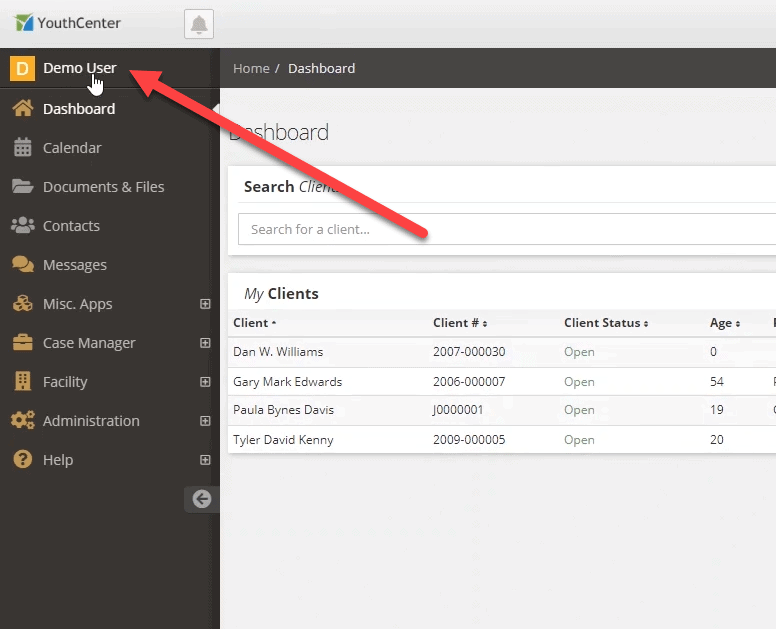 When your profile appears, click the change password button to change your password.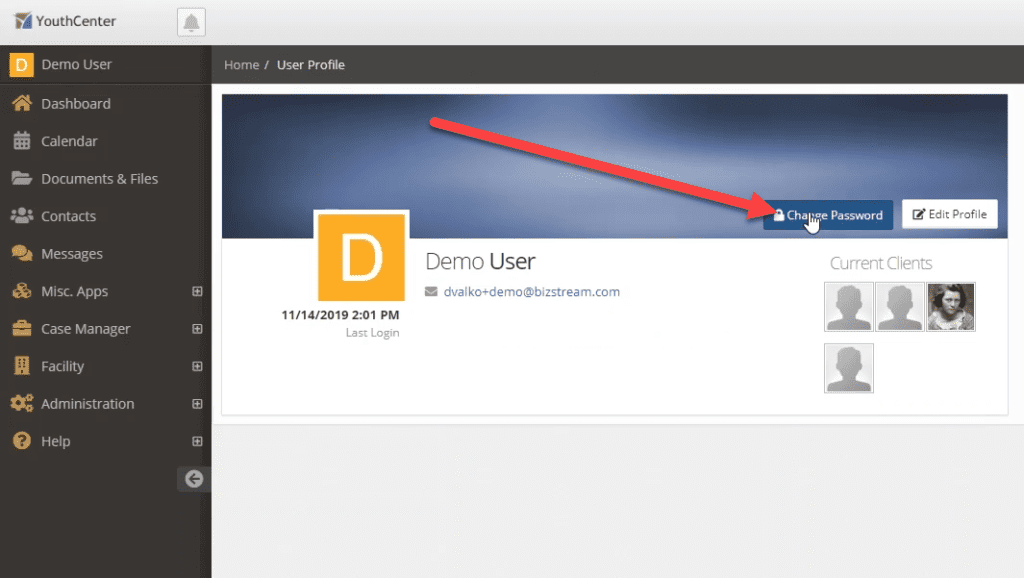 Enter the temporary password that was sent to you in the "Old Password" field, then enter your new password into the field provided.
Confirm the password by entering your new password again into the "Confirm Password" field as shown below.
It should be noted that the administrators of your YouthCenter site may have password requirements that may include the need for a capital letter, numbers, a specific length, and/or a special character.
Click the "Change Your Password" button to finish changing your password.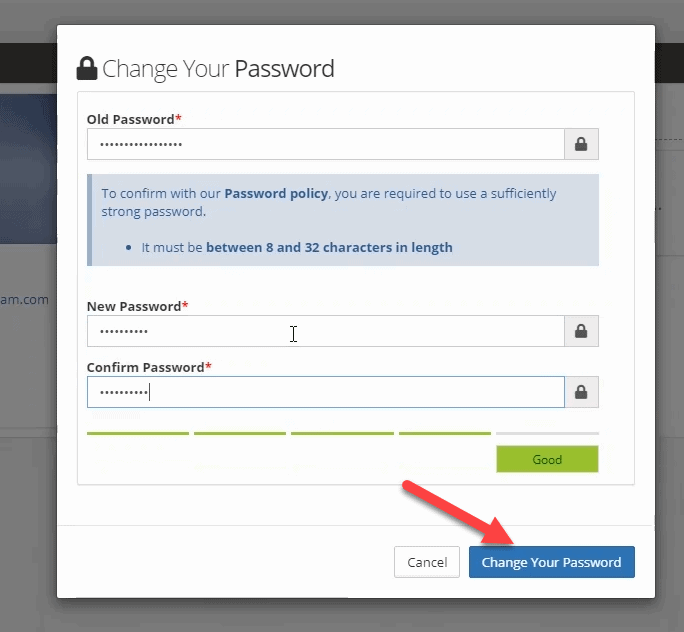 Upon success, you can log in using your new password.
Was this article helpful? #