It's easy to change your YouthCenter password. Once you've logged in, click your name in the upper left of the menu to edit your profile.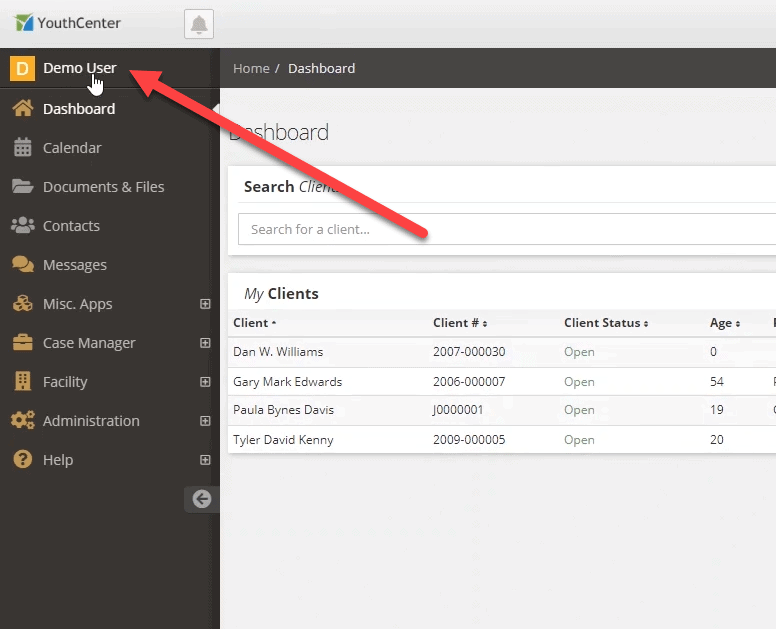 When your profile appears, click the change password button to change your password.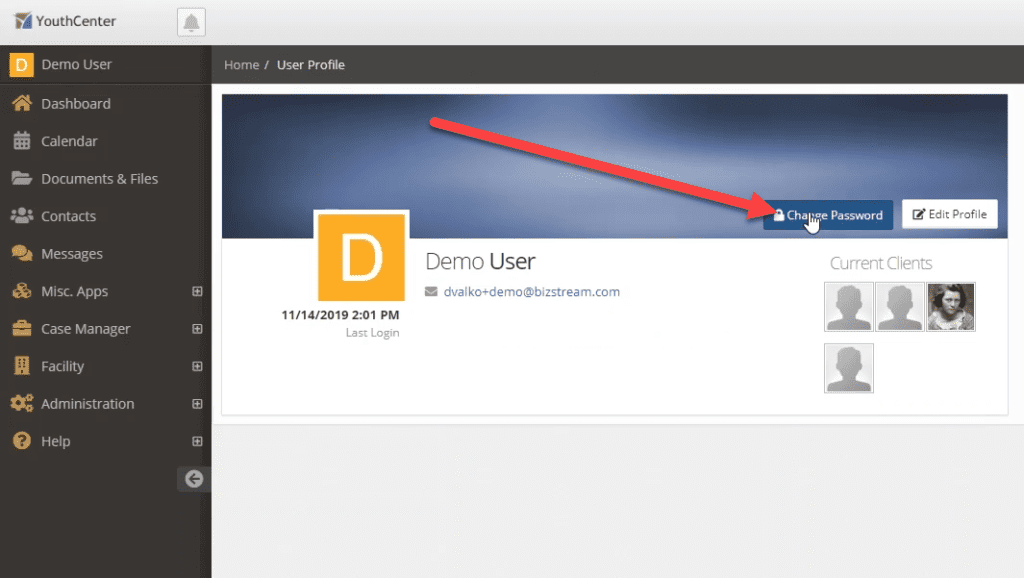 Enter your current password in the "Old Password" field, then enter your new password into the field provided.
Confirm the password by entering your new password again into the "Confirm Password" field as shown below.
It should be noted that the administrators of your YouthCenter site may have password requirements that may include the need for a capital letter, numbers, a specific length, and/or a special character.
Click the "Change Your Password" button to finish changing your password.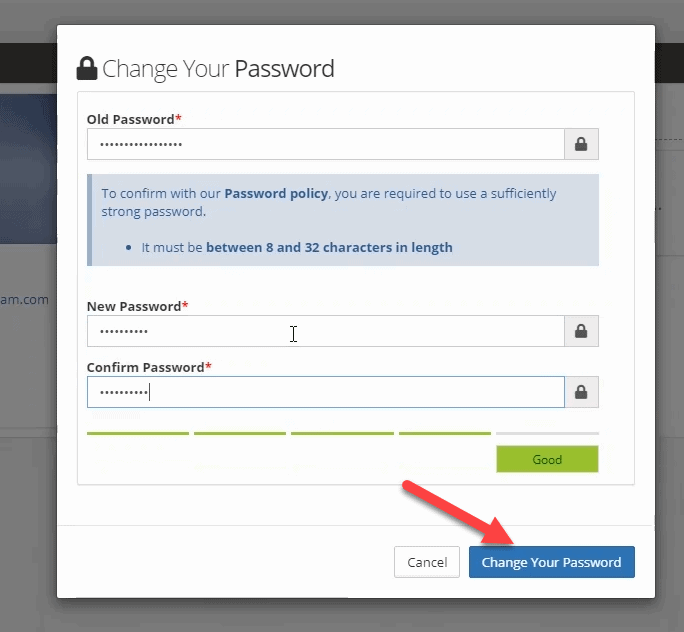 Upon success, you can log in using your new password.
Was this article helpful? #